What is it about the Sunset Marquis that has made it such a Hollywood safe haven for musicians, artists, actors, and moguls? At the risk of sounding arrogant, we can think of a few (dozen) reasons. However, if we distill the reasons down, there seems to be a single throughline: spaciousness.
The thesis behind the Sunset Marquis can be summed up beautifully by George Rosenthal, whose initial vision founded our hotel: "I wasn't going to build a standard hotel room," he described in Entrepreneur Magazine's article "The Secret Behind This Legendary Hollywood Hotel's 50-Year Run" by Jason Ankeny. In the article, Rosenthal continues, "I didn't want to have a hotel operation where you had to sit on the bed to talk to somebody. Typical hotels had more than 90 percent rooms and less than 10 percent suites. This building was the first all-suite hotel that I know of. It was a place you could come to, and it would be like your home." So even before the hotel was built, Mr. Rosenthal knew how to sweeten his guests' experience: impeccable suites that held the luxury of a vacation but the comfort of a home away from home.
But to not be a box hotel like the rest of Hollywood, Geroge had to think outside the box. The Garden of Allah, a West Hollywood mansion-turned-apartment owned by silent film star, Alla Nazimova, was the inciting inspiration behind George Rosenthal's vision for the Sunset Marquis. The Garden of Allah was originally a 2.5-acre estate called "Hayvenhurst" that in 1913 William H. Hay, a real estate developer, turned into his private residence. In 1919, Nazimova acquired the property, added 25 villas around the residence, and converted it into a residential hotel in 1926. These opened as the "Garden of Allah Hotel," which proved the concept of a paradise for film, art, and music icons. Legends, such as F. Scott Fitzgerald, Ernest Hemingway, Orson Welles, Greta Garbo, Humphrey Bogart, Cole Porter, the Marx Brothers, Sergei Rachmaninoff, Marlene Dietrich – to name a few – all stayed or lived there. It was a space for creativity to be inspired in nature (that was just off Sunset Boulevard). A space for artists to collaborate serendipitously. A space for genius minds to relax in a lush environment with their peers.
Unfortunately, the Garden of Allah was demolished in 1959, but it had already firmly planted the seed of inspiration in George Rosenthal. By transforming 3.5 acres of West Hollywood concrete jungle into a new lush oasis, George not only memorialized Nazimova's proven concept, but he also welcomed the next generation of art and artists to West Hollywood. Namely, rock 'n' rollers.
However, like Rome, our infamous WeHo oasis wasn't built in a day. The Sunset Marquis vision unfolded in stages, organically developing – a process that can be felt at our hotel today. The way our lush outdoor pathways, our "hallways," wind through nature, suites and pools and restaurant and villas appearing naturally amongst greenspace, is as much an homage to our Hollywood history as the iconic photography that adorns our walls.
Our "Rome" began being built in 1963 when the Sunset Marquis was what we now refer to as "the main building" and housed 102 suites averaging 529 square feet each. To put that space in perspective, that's about 1.5 times the size of most hotel rooms. Throughout the Sunset Marquis's history, renovations were made to accomodate the needs of our regulars – whether that was The Keith Richards's Gym or a chorus of superstars wanting private entrances to their villas. Come 2004, the main building was renovated and expanded. Bar 1200 (previously The Whisky Bar opened in 1996) was close behind in its renovations and reopening in 2005. The property upgraded and grew to include 40 world-class villas, a 3,000-square-foot Presidential Villa, high-end Spa, and soon-to-be award-winning Cavatina Restaurant. In the words of George Rosenthal, again in Entrepreneur Magazine, "I can enjoy what we've done here, but I'm always looking for something we could do or could add."
Fast-forward to today, and the innovative and inspired vision for the hotel is that of Mark Rosenthal, George's son. The Sunset Marquis is being updated again, with state-of-the-art technologies, luxuries, and sustainability. Right now we are 154 suites, 52 luxurious and recently renovated villas, our two refreshing pools, the beloved Bar 1200, Cavatina Restaurant teaming with foodie regulars, crowd-pleasing koi pond, an underground parking lot with room for two tour buses, and a labyrinth of lush gardens to bind it all together. It makes you wonder, where will the owner's inspiration take the hotel next?
We give our guests suites that are sweeter than other luxury hotels because they are 50% larger on average and filled with cultivated comfort. Our property has 10-20 times more space than other West Hollywood hotels. Our Presidential Villa is truly fit for a President – nearly four times larger than the Oval Office itself. The architect behind our recent villa renovations, Eric Rosen Architects, said it best in our recent "Sunset Marquis Villas: Your Home Away from Home" interview, "The hotel is uniquely comprised of all suites and villas in a garden environment making the hotel in its entirety an oasis… In addition to the hotel's unique garden environment, the layout of each of the villas at the Sunset Marquis Hotel is highly varied, and the overall hotel's design is far from the typical big box hotel prototype of a single room concept assembled into long rows down a corridor and stacked into multiple floor plates… Spacious multi-room plans, custom-designed furniture for living and dining, generous closet space, and the connection between indoor and outdoor environments contribute to the comfortable guest in-room experience… while the energy of Sunset Boulevard and so much that West Hollywood and surrounding Los Angeles offer are just footsteps from the hotel property." While other hotels are restricted to building up, we've had the pleasure of building out. They're talking square feet; we're talking acres.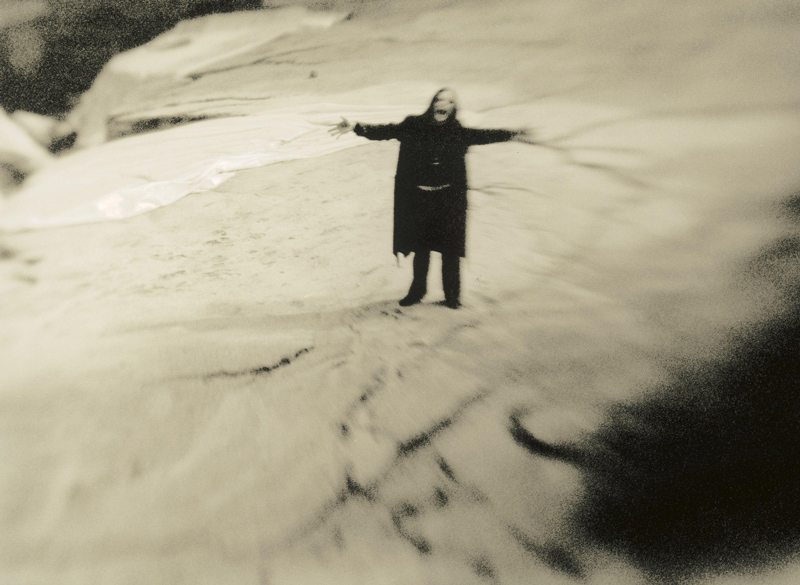 The Sunset Marquis's spaciousness has the convenience of being in the middle of Los Angeles, without the inconvenience of being in the middle of Los Angeles. So have you figured out our secret yet? It's our acreage that makes us the one and only. Our acreage has allowed us to create our luxurious Hollywood oasis. Our acreage has allowed us to have not just one, but two pools. Our acreage has allowed us to not cut corners on the guest's in-room experience while also creating lush garden pathways for guests to wander through during their out-of-room experience. It's the 3.5 acres that make the Sunset Marquis, well, the Sunset Marquis.