In Los Angeles, "voting season" doesn't mean what it means everywhere else. We look to stars rather than to candidates. "Voting season" is when screeners upon screeners get mailed out to comrades in the entertainment industry. Movies, television shows, and their studios seek votes for awards with billboards on Sunset Boulevard. We think all day every day about the films and TV productions that moved us most in the past year.
And all of that culminates in Los Angeles's Grand Awards Season. After the polls are in. After the tallies are made. After the tuxes are pressed. Then the red carpet rolls out.
Sunday, March 27th, 2022, marks the 94th annual Academy Awards. With nearly a century of ceremonies, the Oscars continue to be a surprise show. It isn't just the opening of envelopes that draws gasps and cheers. The Oscar stage itself, which has been the location of so many heartfelt, humorous, and unexpected moments, becomes the draw.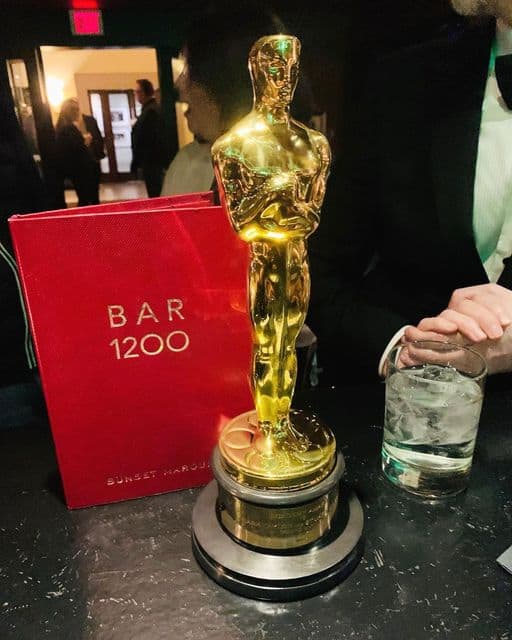 Remember Marlon Brando's non-acceptance of Best Actor by actress and activist Sacheen Littlefeather, as a protest against Hollywood's racist portrayal of Native American people? Another year, Barbra Streisand and Katharine Hepburn iconically tied for Best Actress and both won (for the record, there was no Soloman-style splitting of the trophy in half). Sally Field reminded everyone, "You like me, right now, you like me!" Greer Garson gave a seven-minute acceptance speech, which would instigate the infamous musical or lights dimming time limit for speeches. However, when the cast and crew of Parasite needed more than 45-seconds to finish their acceptance, Tom Hanks and Charlize Theron were there to chant "up, up, up," bringing the lights back up for the rest of the speech. Alfred Hitchock needed no timer at all with one of the shortest speeches ever made: "Thank you." We all loved Leonardo DiCaprio's overdue win for The Revenant – his sixth nomination. And there are moments leading up to the stage that is cemented in our memories too. We'll always admire the grace and humor Jennifer Lawrence maintained after tripping up the stairs to accept her award for Silver Linings Playbook. We should all take a page from her playbook on playing it cool.
This year, some Academy Award surprises are revealing themselves early – before the show even begins. For the first time in its history, there will be not one, not two, but three women hosting. Amy Schumer, Regina Hall, and Wanda Sykes will be taking the stage and walking us through a slightly different schedule. Eight of the twenty-three categories will not be presented on-air, and those speeches will be edited for the live telecast. If you're a loyal viewer like us, don't worry, your broadcasting will still be feature-length – just not hitting the three-hour mark as in past years.
At the Marquis, we're eagerly awaiting new iconic moments that will inevitably come from this year's show. Will Dune or ​Netflix's The Power of the Dog – which has earned the most nominations, 10 and 12 respectively – sweep the awards? Or will other big contenders, such as West Side Story, Belfast, and King Richard, stake their claim? While most of Hollywood has placed its bets, it is impossible for us to make any predictions. With nominees and winners as regular, beloved guests of ours, making predictions is like asking a parent to pick their favorite child. (And while Sophie's Choice got five nominations and a Best Actress win for Meryl Streep, we're not picking!)
Instead, we keep our doors open – ready for winners, nominees, and the full cast of characters who make the Oscars such an incredible show. With such amazing productions nominated, it's easy to forget that each Oscars show is its own production here in Los Angeles. A production with hotel rooms, delicious L.A. dining experiences, glamor, and luxury. It's a production that those of us in hospitality think we know the plot to… but each year continue to be surprised by.
What will the Oscars bring us onstage this year? Or better yet: what will the Oscars bring us at the Sunset Marquis this year?
By: Audrey Wooster – Edited: Sam Miller