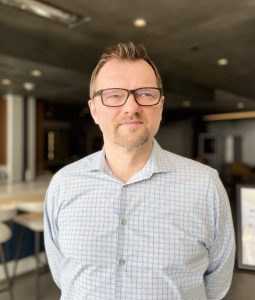 Welcoming in a New Year at our restaurant, we welcome in new faces. New guests. New luggage. New WeHo first-timers. New Cavatina diners. And more. But this year there is one face in particular that we're so happy to welcome in every day: our new Food & Beverage Director, Szymon Piechaczek.
Originally from Poland, Szymon grew up with an established – maybe even inborn – need to be around food. Early on he was inspired by the desire to "connect people and create memorable moments." (Serendipitously, that phrase is very similar to the unformalized ethos of Cavatina too.) Having been in the Food & Beverage industry for 30 years, Szymon is still as much in love with his job as when he first started. So, what keeps that spark alive, we wanted to know. Szymon's answer was simple: "Sharing my love for food, wine, and the enjoyment of meeting new people." Impossible to argue with that.
Maybe it was that desire to meet new people that brought him to a stunning, 3.5-acre luxury hotel in West Hollywood. The hidden, Los Angeles creative elite haven. With its perfectly manicured garden escapes from the concrete jungle that surrounds it… alright yes, we are talking about ourselves. Can you blame us? Settling our curiosity, Szymon said that it was "a sense of exploring and desire to exceed expectations" that brought him to the Sunset Marquis Hotel and Cavatina. Exploration and Exceeded Expectations. A perfect pairing right there.

Again, we are only the most recent chapter in Szymon's multi-decade journey in Food & Beverage. Prior to joining our team, Szymon worked in Paso Robles where he ran the hospitality center for a premium Central Coast winery. He loves all wines, so we won't make him name the winery and have to claim "zinfandelity." Yes, Sommeliers take their wine relationships very seriously. And yes, Szymon is a Sommelier with the best of them. With his immense love for food and wine, becoming a Sommelier was fated. In fact, Szymon remembers the first wine he ever loved: "Edi Bikevar, a Hungarian Red Blend." Is it just us, or do you also hope to see that first love on the Cavatina menu someday soon? Nowadays – with so many amazing wines out there – Szymon narrows his "favorite" wine to a phrase that encapsulates what he's looking for: "a balanced wine, with a sense of place and minimal human interaction." This way, drinking Szymon's favorite wine one night might involve a couple of different bottles that all fit this description.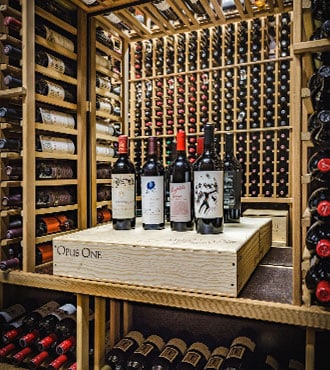 Szymon only enjoys "minimal human interaction" when it comes to wine. When it comes to crafting the perfect experience for our guests, Szymon's approach and guidance is "let us take care of your senses." This is why for the recent holidays, our guests enjoyed the "perfect balance of ingredients and terroir" as they relished Chef Luis Morales's four-course feasts and Szymon's hand-selected pinot noirs and champagnes. Looking ahead into this year, Szymon has been busy at work with our updated menu, filled with "food-friendly" wines that have a strong sense of place.
But we wouldn't want to spoil the surprises that Szymon has up his sleeve for 2022 and beyond. Trust us when we say: you'll need to experience it for yourself. Szymon has worked in Food & Beverage at various establishments around the world, and when we asked him what makes Cavatina stand out, he paused – almost as if assessing an invisible glass of wine… "It's easy. In West Hollywood, (Cavatina) is an essential California oasis. In Los Angeles, it is a place where stories are alive and you're sure to find the best al fresco dining." Now then. We'll have your table ready and meet you here.