Here at the Sunset Marquis, one can effortlessly tell when spring is about to, well, spring. It's one of the perks of having 3.5 acres of lush and vibrant gardens for hallways between our rooms. Our suites and villas look out onto luxuriant blooms. Our open-doored lobby smells sweeter in spring. But it's not just the property's budding flowers that loosen up come springtime. Spring break beckons a wave of travelers to the West Coast who are coming to us to loosen up too.
Now, we know what you're probably thinking. Spring breakers mean one of two things. One: a cluster of parents herding sugar-hyped children through amusement parks, praying to the Disneyland gods that the kids only leave with one souvenir. Two: the more notorious spring breaker masses of college students, herding themselves through sheer debauchery and making cities their own "parent-free" amusement parks. (And many of us, especially in Hollywood, may remember a third spring breaker: James Franco with grillz, cornrows, and tacky Hawaiian shirts.)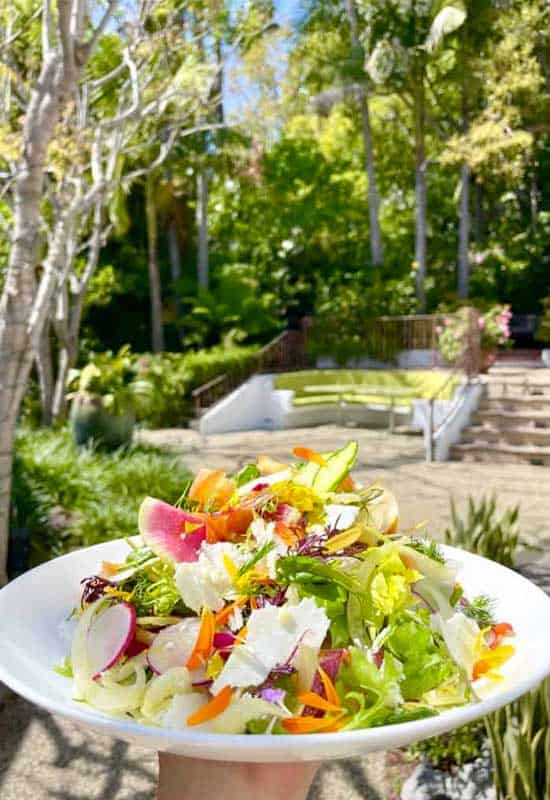 But don't panic. Type Two Los Angeles spring breakers are boarding buses to Coachella. Type One are really cute at Disneyland. And Type Three might give you an autograph.
At the Sunset Marquis, we prepare for Type Four: the seasoned spring breakers. These spring breakers are guests who don't want to wait in lines at clubs, but instead, they want to work on lines – tan lines, that is – at our main pool and our villa pool. They are guests who want to luxuriously dine on Executive Chef Luis Morales's delectable Cavatina Restaurant menu. Guests who want the ease of a Bar 1200 nightcap – just minutes away from their bed – after a night of music and dancing out in West Hollywood. They are guests who prefer to "get out of the city" without ever leaving it, soaking up palm tree paradise in our Sunset Marquis oasis off Sunset Boulevard.
And while you'll never get sick of our property, you still might venture out, and Los Angeles offers a host of stimulating things to do. Our new Academy Museum is currently displaying a brilliant Hayao Miyazaki Exhibit that's guaranteed to inspire (and kids go to the museum for free on weekends!). We are back to the LA Phil playing the Walt Disney Concert Hall, musicals at the Ahmanson Theater, and music and comedy at the Hollywood Bowl. There are comedy shows all up and down the Sunset Strip within walking distance of our suites that are prepared especially for you. In fact, the Know WeHo page on our website is a great guide to the above and more.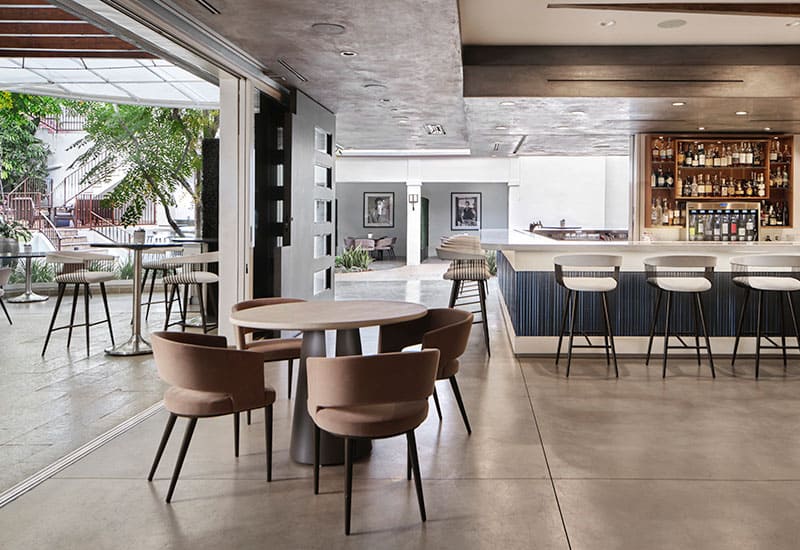 Our website also has incredible offers for booking your Spring Break trip to see us. You could be an "In League with Legends" person – with its complimentary "If These Walls Could Rock" coffee table book and breakfast (and coffee!) credit. Maybe you're a "Night on Us" person, which is our new package that offers you a fourth night free when you book a three-night stay. We also recommend many mini spring break weekends, and our "Weekend Retreat" package would be excellent for this – a 20% off daily rate discount with a minimum two-night stay required. Every weekend is spring break weekend?
While we love the coziness of winter here at the Sunset Marquis, your winter – wherever you are – might have been, actually, cold. And cold is not something we're personally interested in. Whatever your winter season experience, it's time to move on to spring with us. Sunshine, fabulous hikes, sunsets over the Pacific Ocean, Hollywood museums, exceptional dining, and West Hollywood sits in the middle of all of it. Meaning, we at the Sunset Marquis sit in the middle of all of it. Let's break spring together.