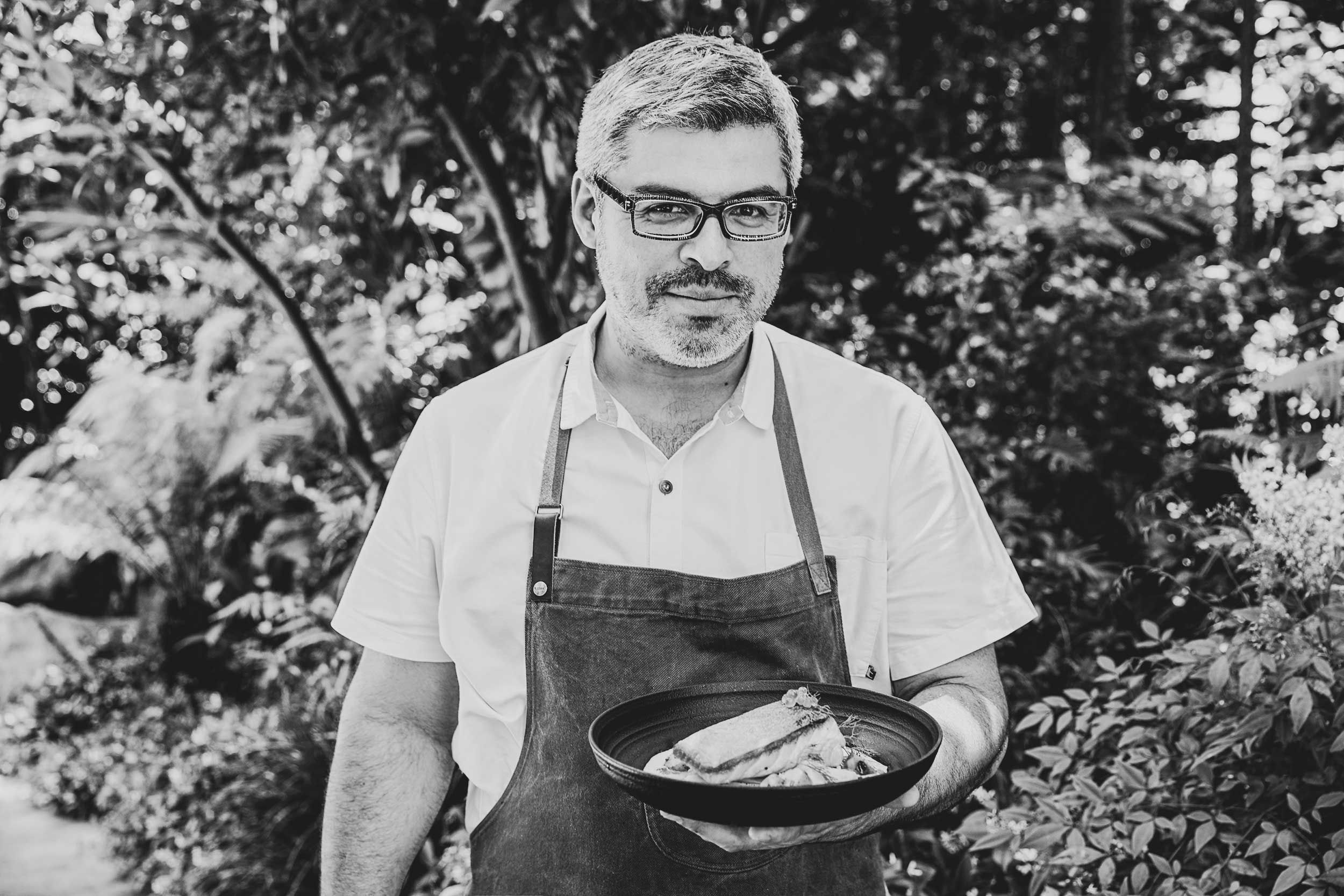 Chef Luis Morales
Cavatina restaurant Executive Chef Luis Morales is a chef unlike any you've known before – he's a kind artist, and his extraordinary sincerity and creativity work in perfect unison as he leads our restaurant.
Chef Luis was born in Costa Rica and grew up in Boston, and it was his mom's exceptional home cooking that first had him falling in love with food. Dad's love of Chinese takeout helped too. Luis got his first cooking job at a local pizzeria, Pizzeria Regina, which gave him a taste of the adrenaline rush and teamwork of working in a kitchen. After a lengthy debate with himself between math, science, or art school, a late-night commercial for culinary school turned him in a new direction. He began thinking about cooking and eating as a career and how plating beautiful foods could be the artistry he craved. As Chef Luis describes it, "My stomach took over the battle between the left and right sides of my brain."
After training at a classical French culinary school, he lived and cooked in Italy. Chef Luis worked with many different international flavors throughout his storied career on the East Coast before arriving in West Hollywood. Luis has been the Executive Chef at our WeHo restaurant for two and a half years. He loves "the creative and entrepreneurial spirit" that the company champions; our "beautiful grounds and gardens;" and the "musical history and resulting clients" that give him inimitable opportunities to innovate. He also frequents the Santa Monica Farmer's Market and is a big fan of Southern California's unparalleled and unique fresh produce that endlessly inspires him. There is no end to the types of cuisine, diversity of flavors, tools, and techniques that interest Chef Luis, and you'll find him cooking all day on his days off to keep exploring what he loves most.
A fun fact: Chef Luis has stayed away from the tatted-up look that a lot of chefs have these days because he remains open to someday becoming a spy – why not?! And intelligence officers can't have identifying body art. Go figure. At our Cavatina Restaurant, Chef Luis lives out that clandestine fantasy in a small way: with our chef's secret passwords.
---